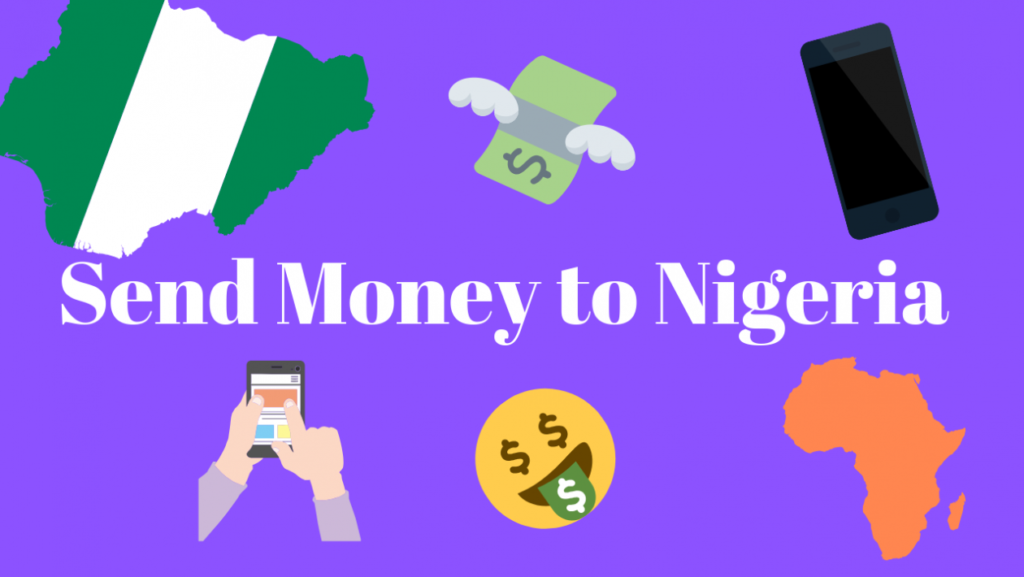 When you live abroad and want to send money back home, it can be a headache. Up until now, international money transfers have been a very cumbersome process often overloaded with heavy paperwork. Not any more.
Today sending money from countries like US, UK, Canada, India, United Arab Emirates to Nigeria can be done online via a web app, on the phone or the old school way in person. There are very many online money transfer service providers you can use, but we have chosen the top ten best way for you below:
World remit
WorldRemit is a low-cost online money transfer service that lets you send money from abroad to your family and friends using computer, smartphone or tablet. You can send money from your credit card or bank account direct to the recipient's bank account. Money can be transferred directly to Access Bank, Bank PHB, Diamond Bank, Ecobank, Enterprise Bank, FCMB, First Bank, GTB, Heritage Bank, Jaiz Bank, Keystone Bank, Mainstreet Bank, Skye Bank, Stanbic, Standard Chartered Bank, Sterling Bank, UBA, Union Bank, Unity Bank, WEMA Bank, Zenith Bank.
If they don't have one, still money can be picked up via world remit partner forex bureaus in Nigeria or even better money can be sent directly to the user's mobile phone. Mobile airtime is added instantly to phones on Airtel, Etisalat, GLO, MTN, and Visafone. WorldRemit's service is available to senders in 50 countries and they offer transfers to more than 120 destinations across Europe, Asia, Africa, Australia and the Americas.
To send money online to Nigeria go to Worldremit, visit website here.
Moneygram
Moneygram lets you send money online or in person directly to the recipient bank account or mobile wallet. It's a global money transfer and payment services company with presence in more than 200 countries. Moneygram has a a global network of approximately 350,000 agent locations, including retailers, international post offices and banks
To send money in person, simply find a convenient MoneyGram location near you using their locator, have the receiver's information, the money you want to send together with sending charges. You then hand the money to the agent and your money will be on its way home.
But why not send money online? To send money online to Nigeria using Moneygram, visit their website here. Enter the recipient's name, enter how you like to pay; credit or debit card, or directly from your bank account. Moneygram requires a little information about yourself before money is finally sent to the recipient.
Azimo
If you live in Europe in countries such as Belgium, Denmark, Germany, Ireland, Italy, UK, Switzerland, Sweden,
and wish to send money to Nigeria, you want to try out Azimo. Azimo supports more than 190 countries, has upto 270,000 pick-up locations, 20,000 banks globally and over 80 supported currencies. The online money transfer provider lets you send money to family and friends' bank accounts or buy them airtime.
You can send money to any bank including Ecobank, FirstBank, GTBank, UBA, Zenith or top-up airtime online to Airtel, Etisalat, Glo, MTN or Visafone networks. Azimo requires you to signup for an account. You can then select your currency and the recipient's bank account or mobile phone number if you wish to send them airtime.
To send money online to Nigeria using Azimo, click here.
SimbaPay
Simbapay lets you transfer money from European countries such as UK, France, Germany, Ireland, Italy and Spain to Kenya, Uganda, Ghana and Nigeria at no extra cost. They make money through foreign exchange rates. Transactions to mobile wallets such as M-Pesa are paid out instantly while those to recipient bank account might range from instant to 3 days depending on the package you select.
Western Union
Most people are already probably aware of Western Union, the 130+ year company that's dominated international money transfers for decades. Western Union isn't any much different from Money gram in terms of their operations. You can send money in person from their agents locations or online or via an App. The recipient can get their money from western union agent locations in person or money can be transferred directly to their bank account. Western Union gives you the option of sending money from your debit/credit card or directly from your bank account.
To send money to Nigeria using Western Union, start here.
Ria Money Transfer
Based in the US with a worldwide agent network of more than 314,000 locations in 144 countries, Ria lets you send money to several countries across the world.
From your credit/debit card or directly from your bank account, Ria can send money directly to the recipient's bank account. If they don't have one, they can pick the money from Ria agents in Nigeria. You can start by checking out how much you'll be charged using their price calculator here.
Transferwise
TransferWise is a British online money transfer service founded in January 2011 by Estonians Kristo Käärmann and Taavet Hinrikus and is based in London. They claim they just use the exchange rate – independently provided by Reuters which apparently is low-cost and fair.
To get started sending money to Nigeria, start here.
Payoneer
Payoneer is an online financial services that lets you receive payments globally from any company in the world. They create 12 month loans bad credit direct lenders for you to check your account and a mastercard card which makes it possible for you to receive funds as though you owned a bank account in the US.
Payoneer is especially useful for those in Nigeria and many other African countries such as Uganda, Kenya, Ghana who wish to withdraw money from their Paypal account. Because Paypal doesn't allow users in these countries to withdraw money, you can use your Payoneer account to do the same. All you have to do is link your Paypal account to your Payoneer account. Paypal will send money to your Payoneer account. You then can withdraw money using your Payoneer card from any ATM machine where Mastercard is accepted. It's really simple now.
Xpress money
With a network of 180,000 across the globe, an Xpress Money is yet another contender in the international money transfer business. Just like the traditional money transfer agencies, Xpress money lets you transfer money directly to the recipient's bank account or through a network of pick-up locations where the recipient can receive money. You can use their transaction tracker to follow your money transfer and once the recipient has received it, you instantly get an SMS notification.
To send money to Nigeria using Xpress money, start here.
Skrill
Skrill (formerly Moneybookers) is a Paypal competitor with features such as free setup, low fees, and the ability to send text messages straight from your account. Previously users in Nigeria had to use VPN and other tweaks to use Skrill, but recently they added Nigeria to a list of supported countries.
With Skrill, you can send money online to anyone in Nigeria with just an email address and they can withdraw to their bank account in Nigeria. You can also withdraw from your Skrill account in Naira to your Nigerian Bank Account
To send money online to Nigeria using Skrill, start here.
Transfast
Transfast is an online money transfer service with presence in over 120 countries in the Americas, Asia, Africa, Europe and Australia. They offer direct bank deposits to several banks in Nigeria including Zenith bank, First Bank, Ecobank, Citibank, Heritage Bank, Diamond bank. Alternatively recipients can pick up cash at 800+ locations in Nigeria. You can pay by bank or debit card.