D.A.M.I CHARITY WORKS PROGRAM DURING COVID-19
Rev.Ben Eragbai  the General overseer of  Divine Appointment Ministry Int'l gave out food items and cash to the less privileged in the community and  church members as paliative during the covid-19 pandemic. This exercise took place at our  Ilupeju branch and Ajah branch which is the headquarters.
This is to help mitigate the harsh impact of government's order to Nigerians to stay at home to avoid the spread of COVID-19.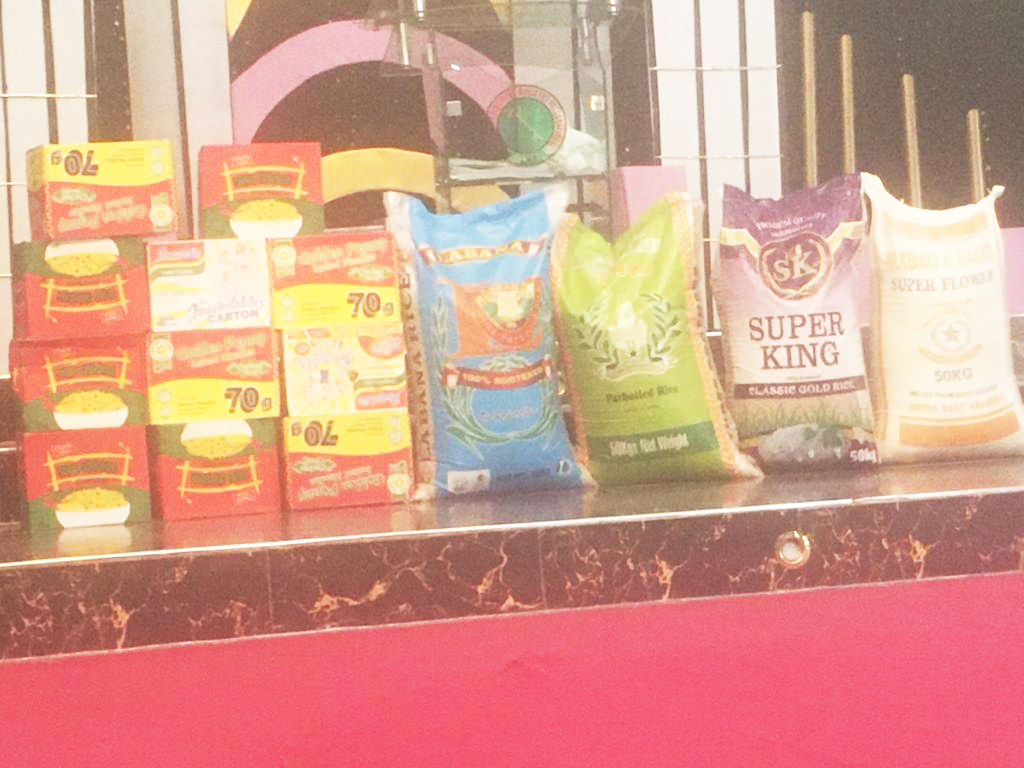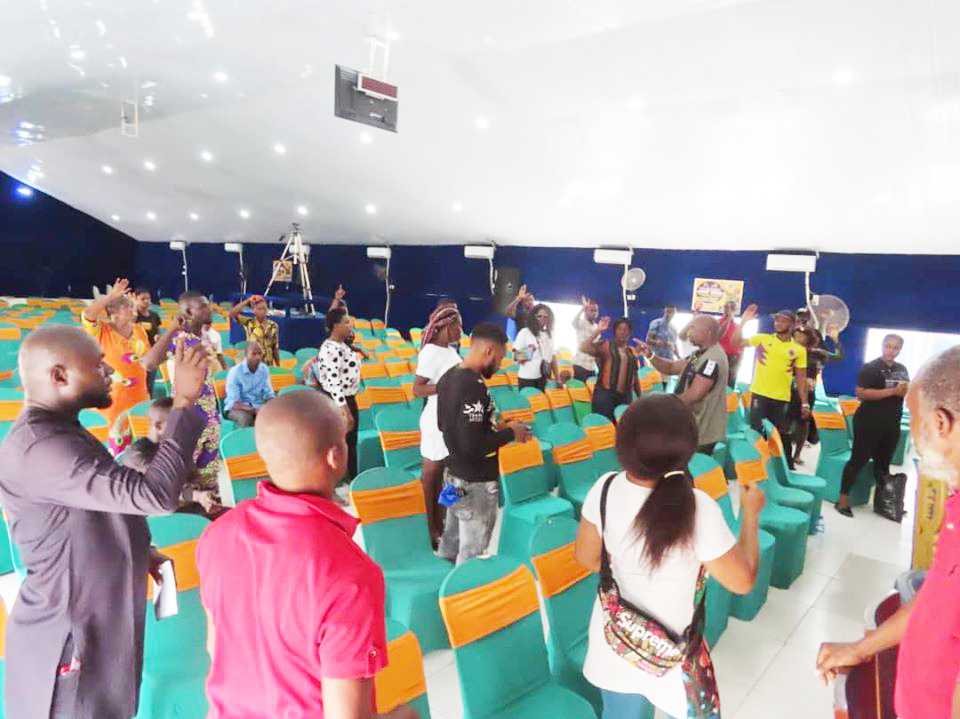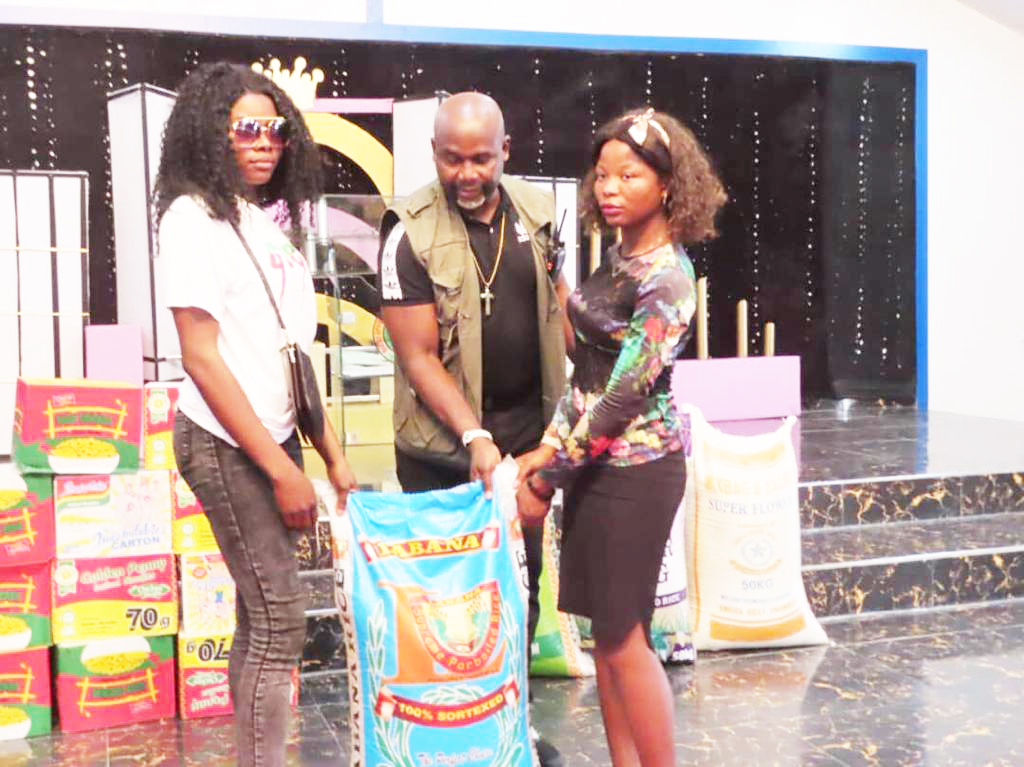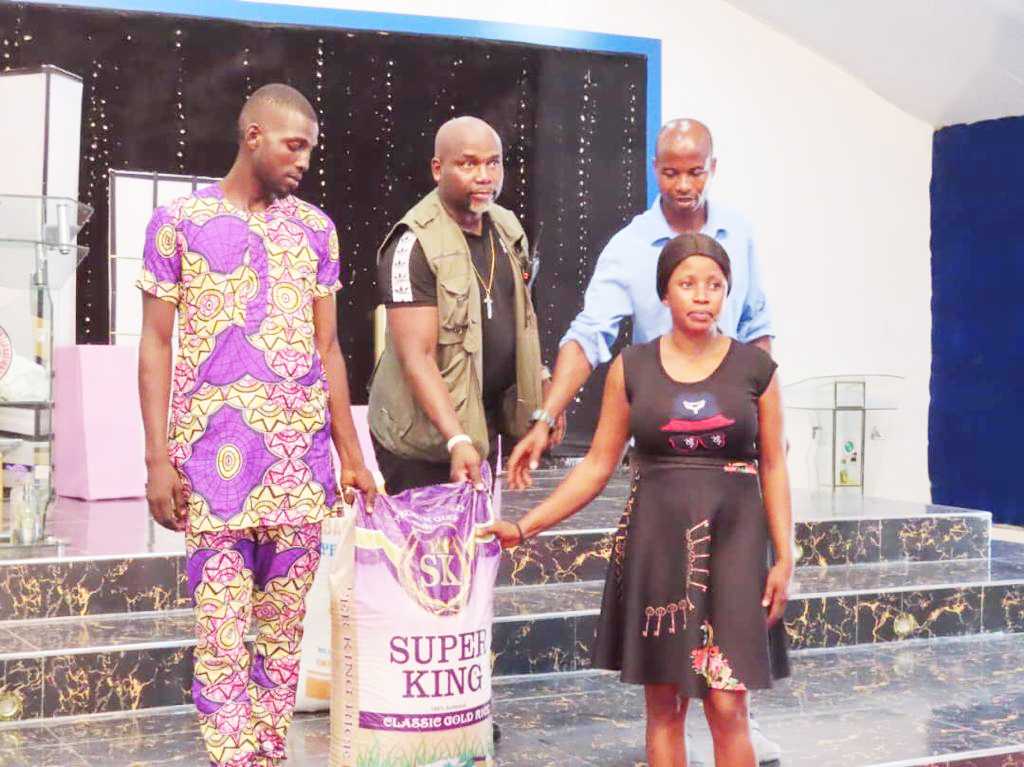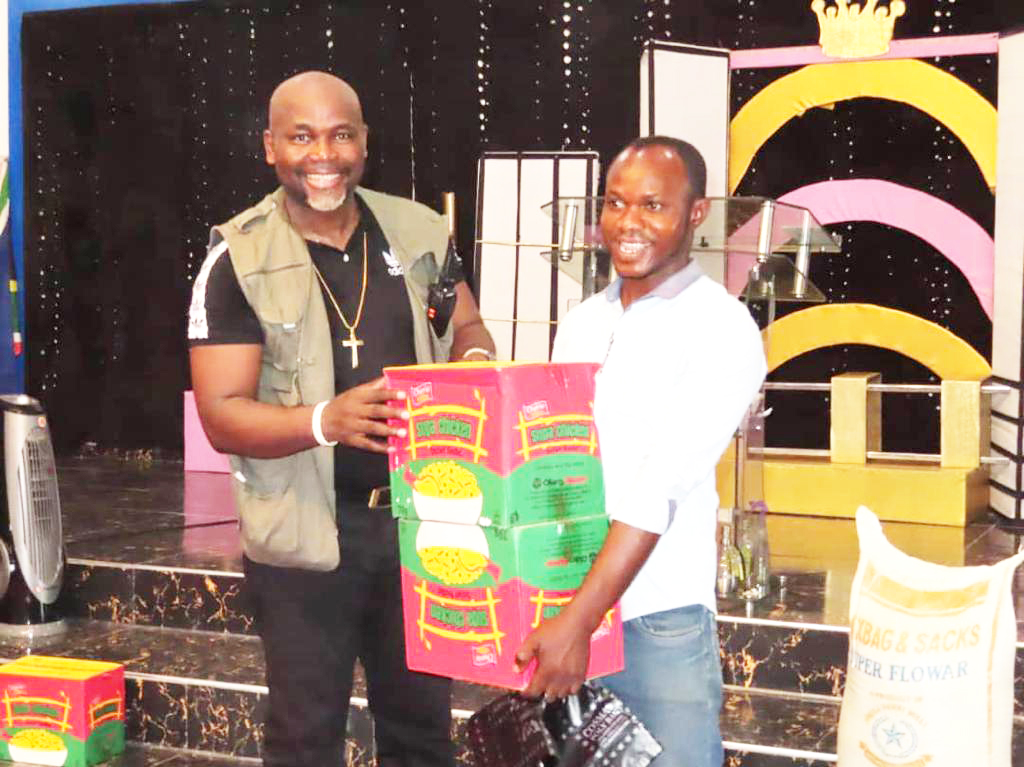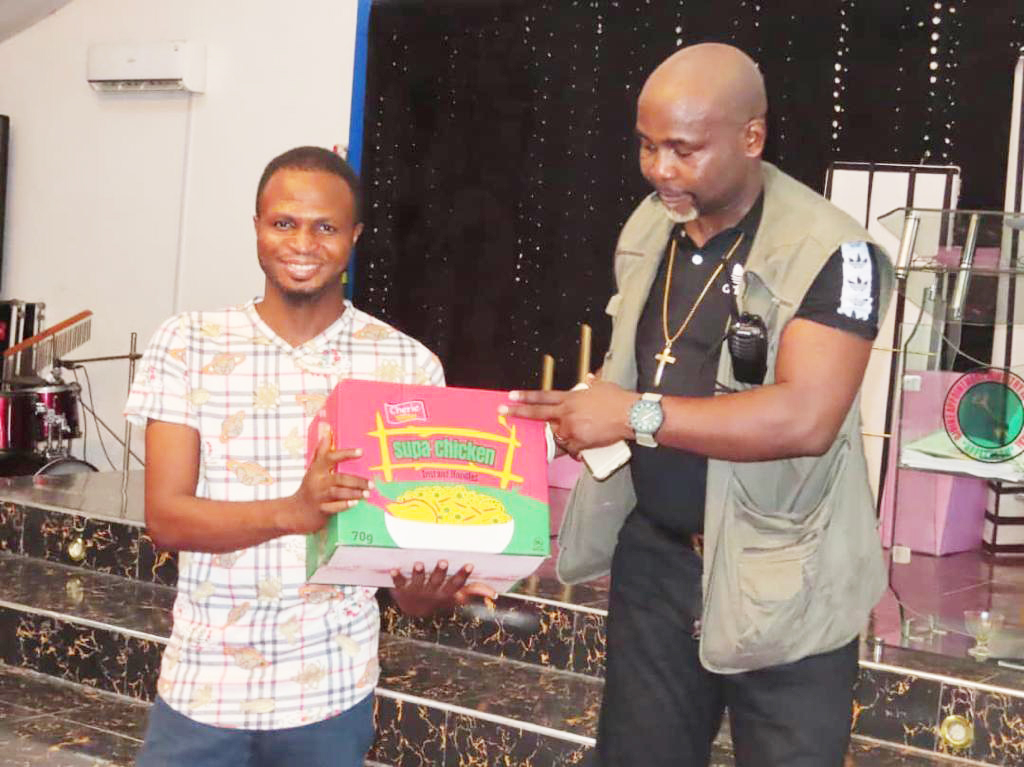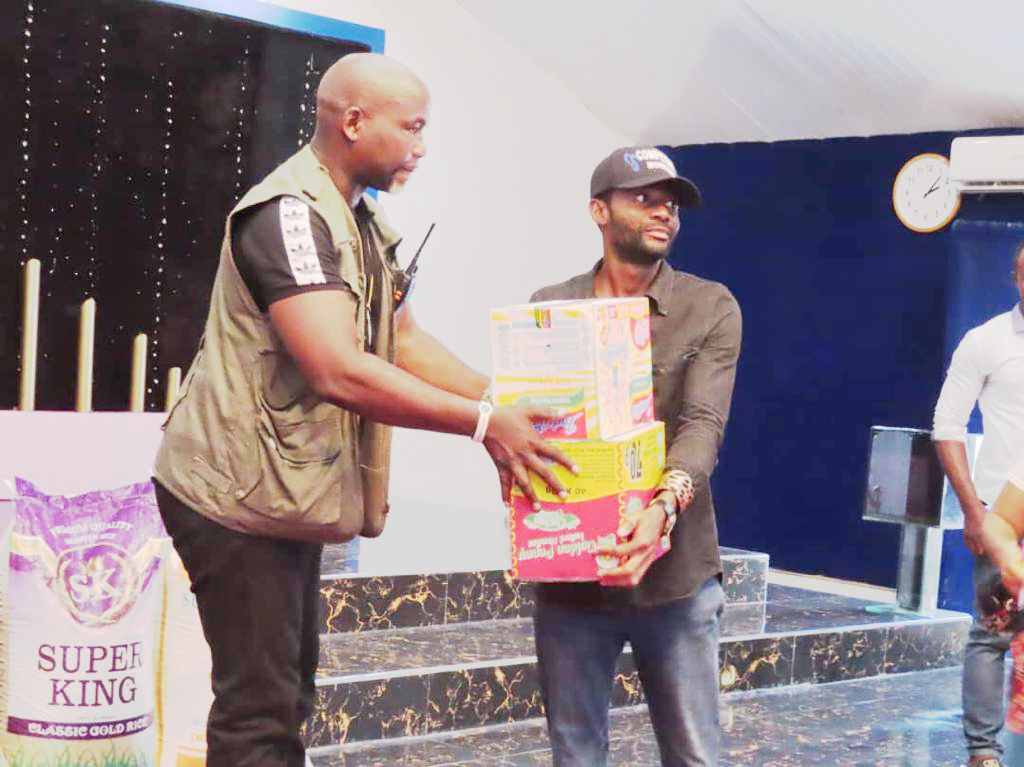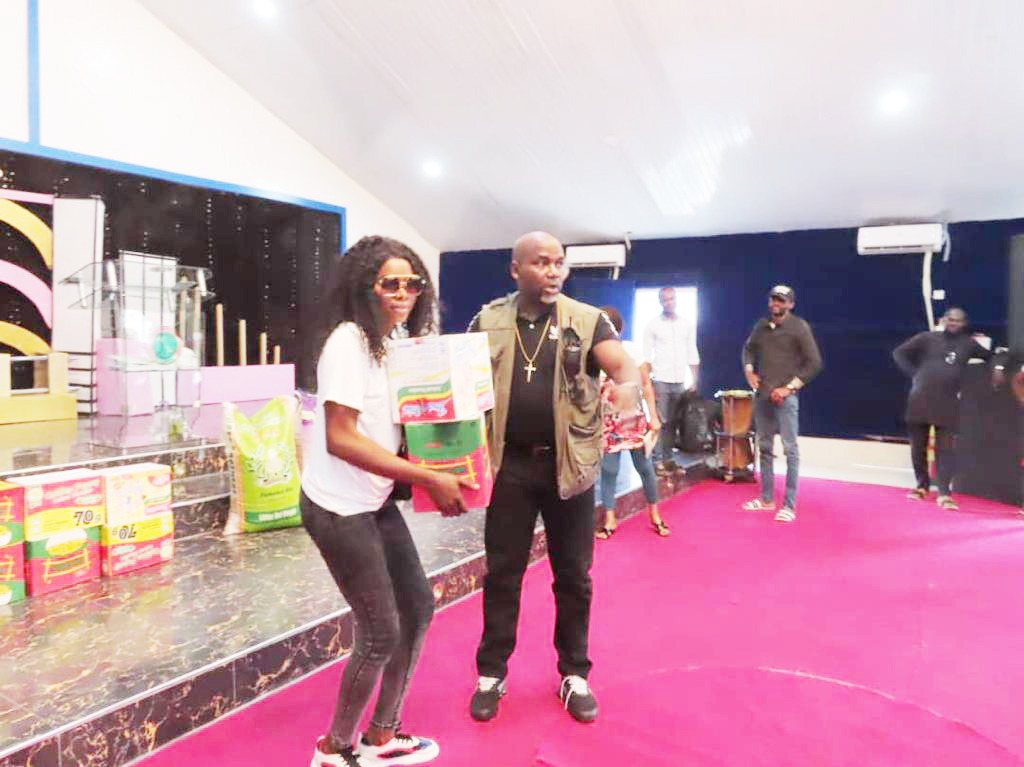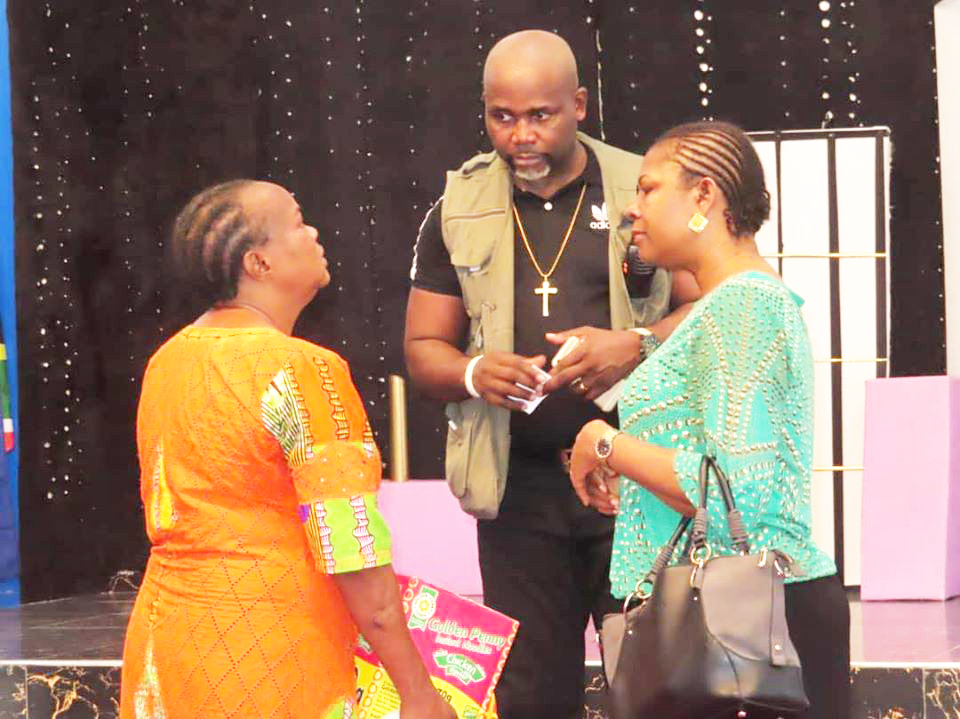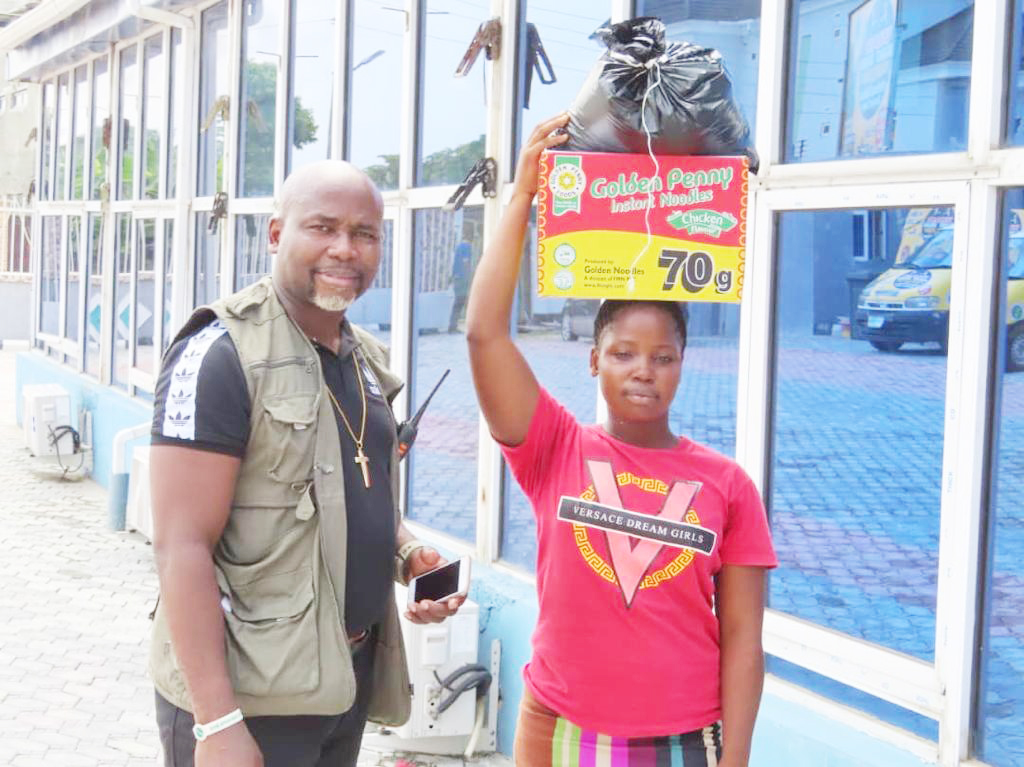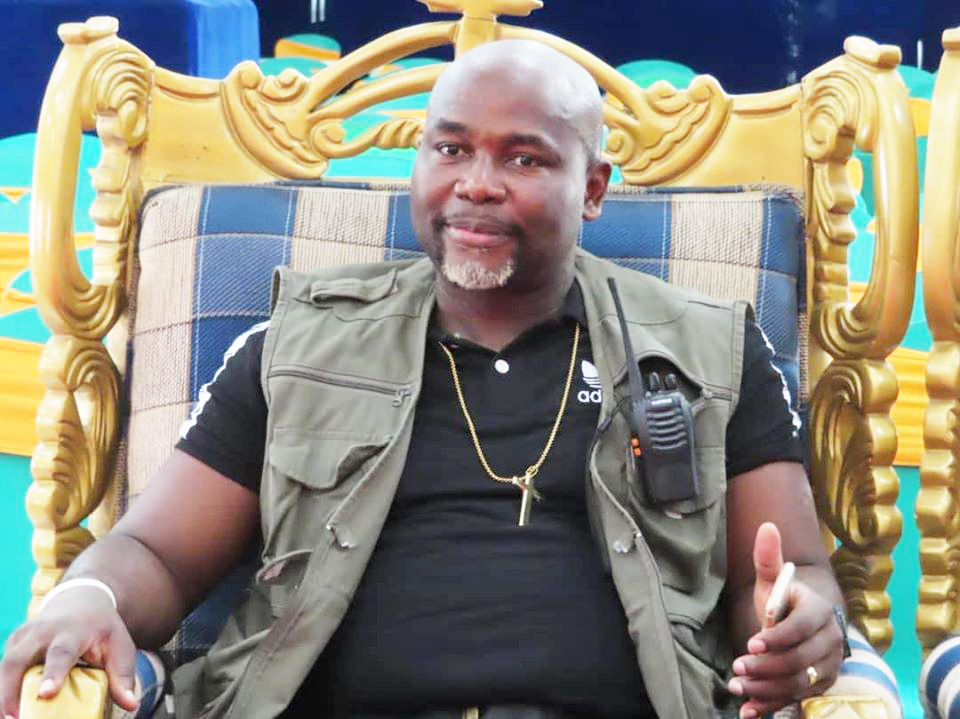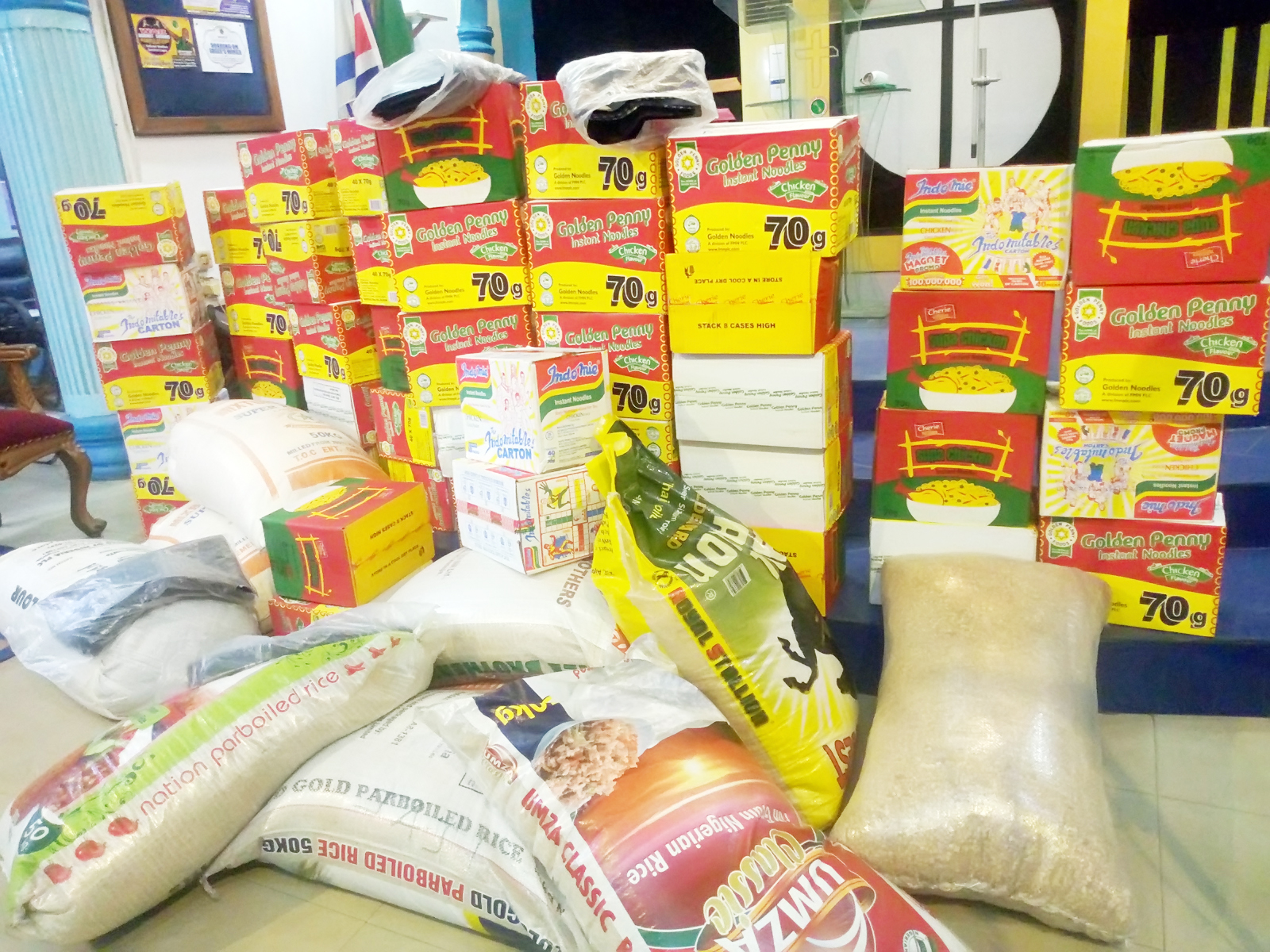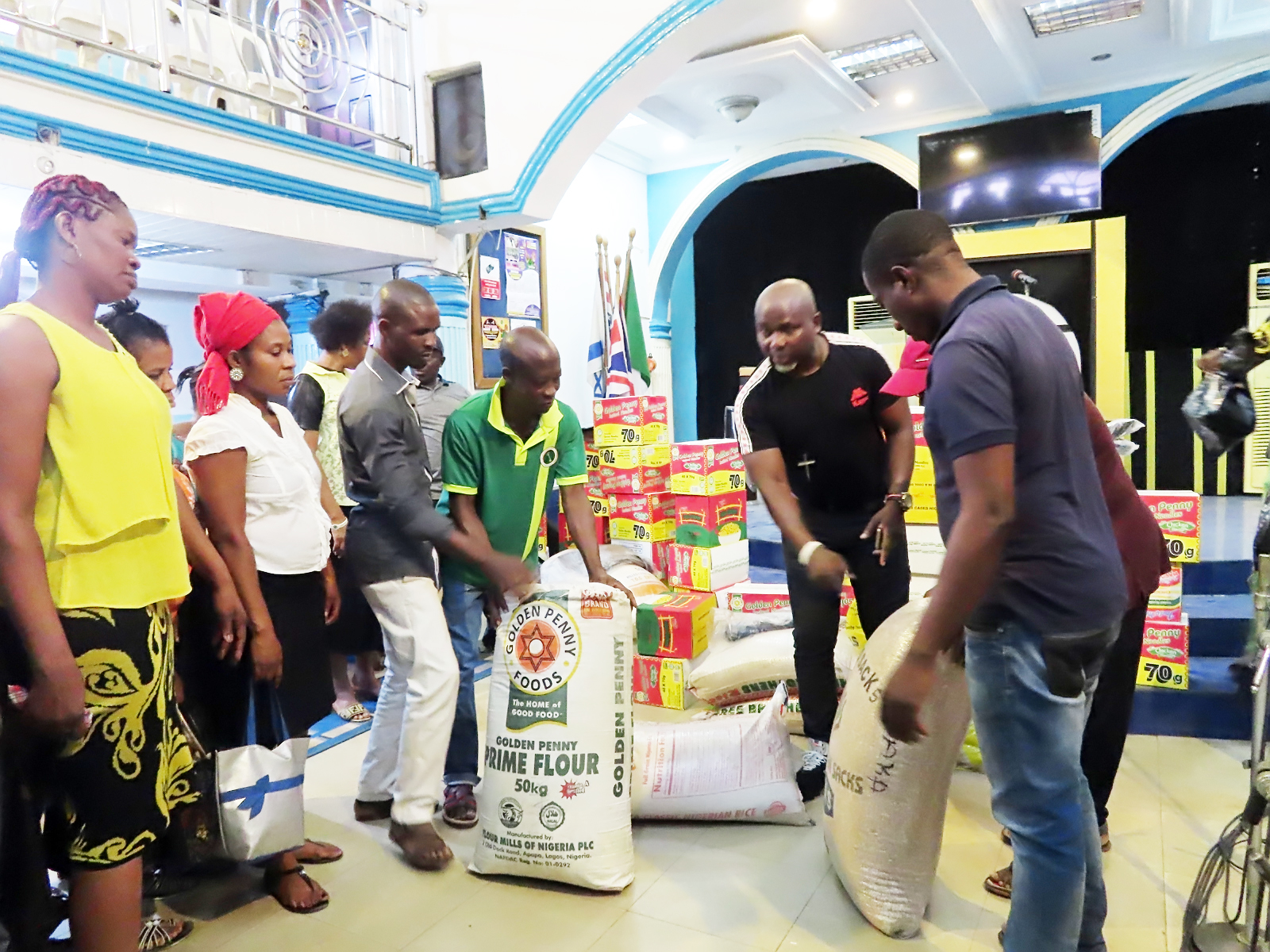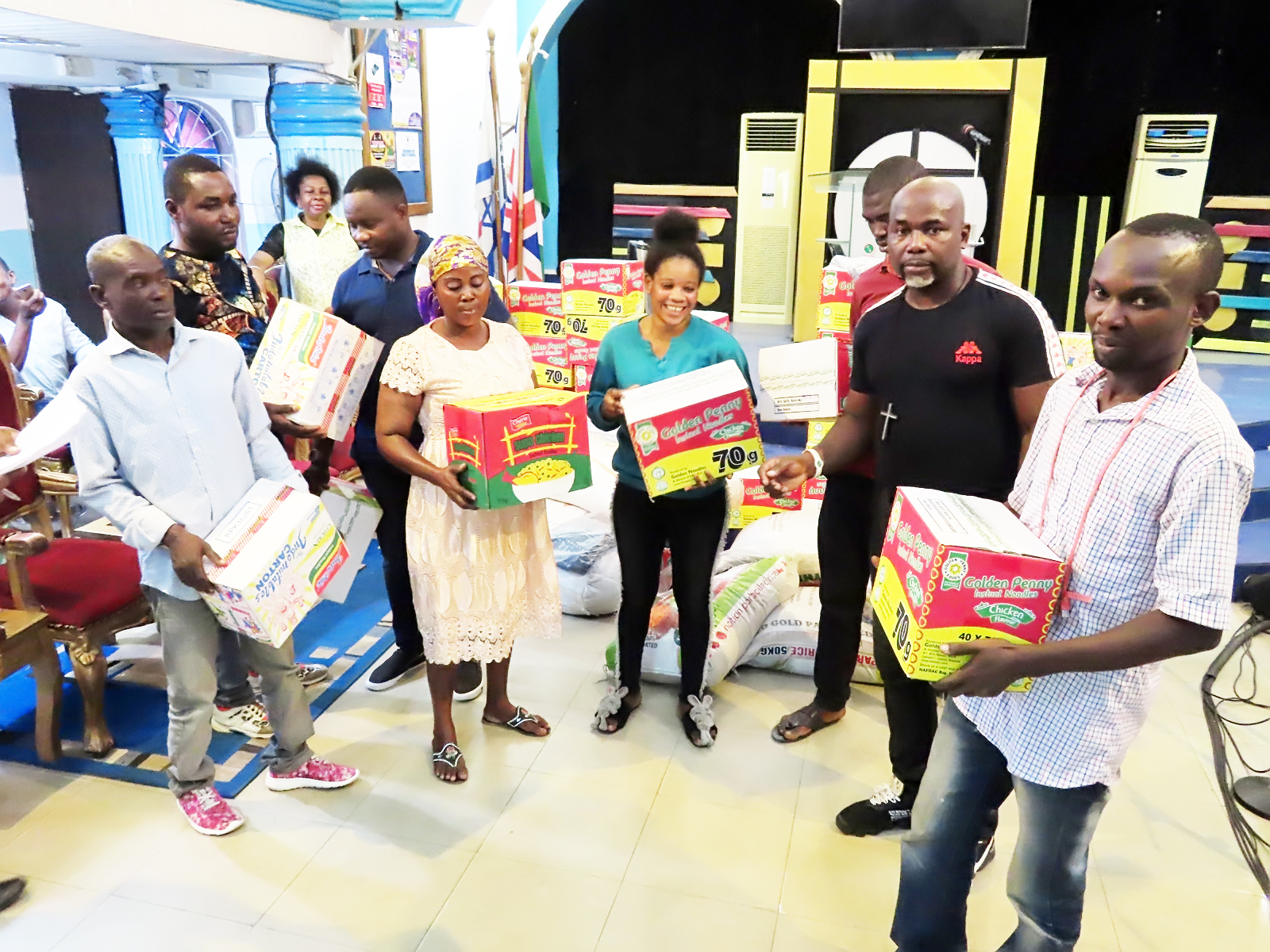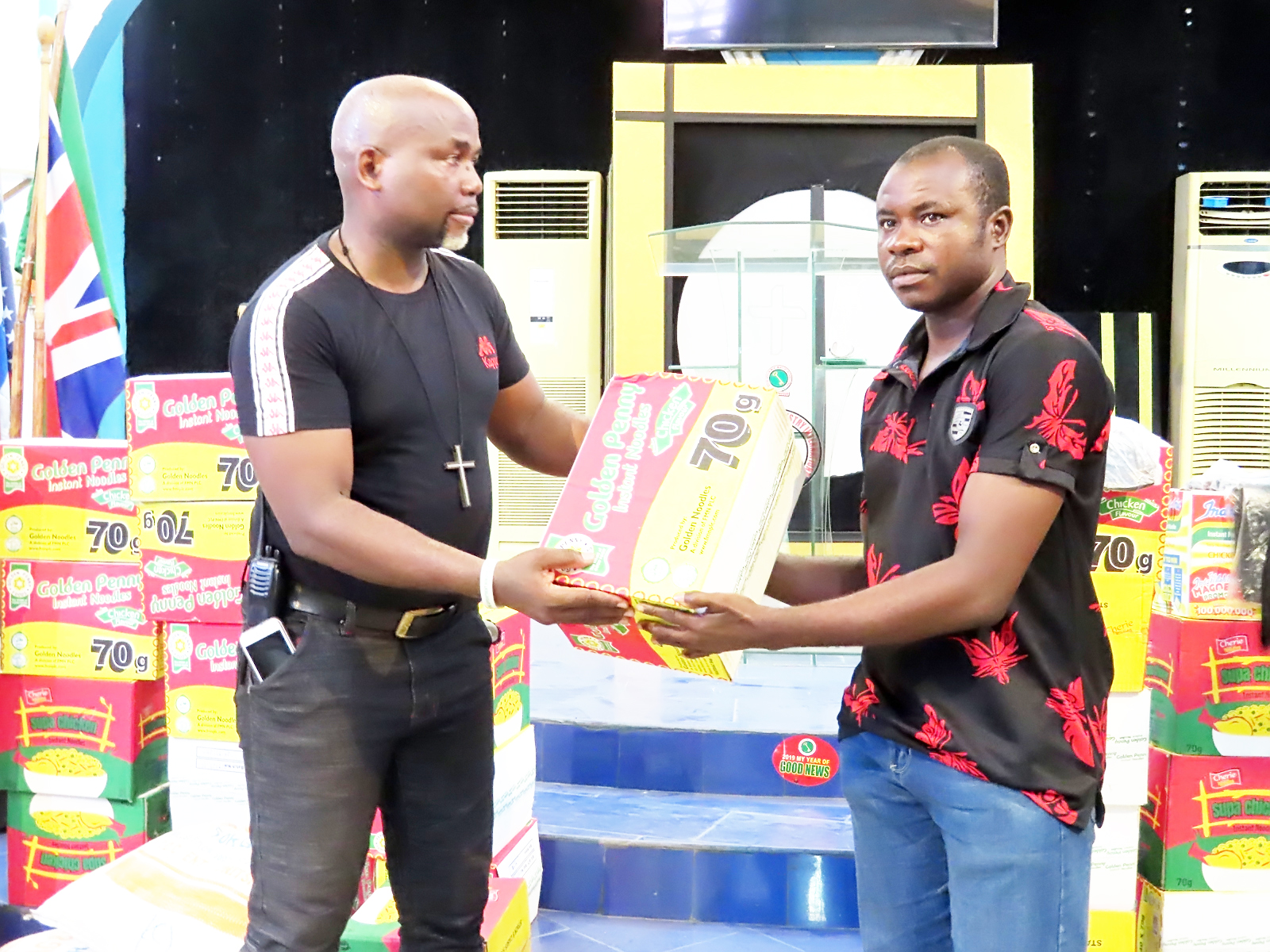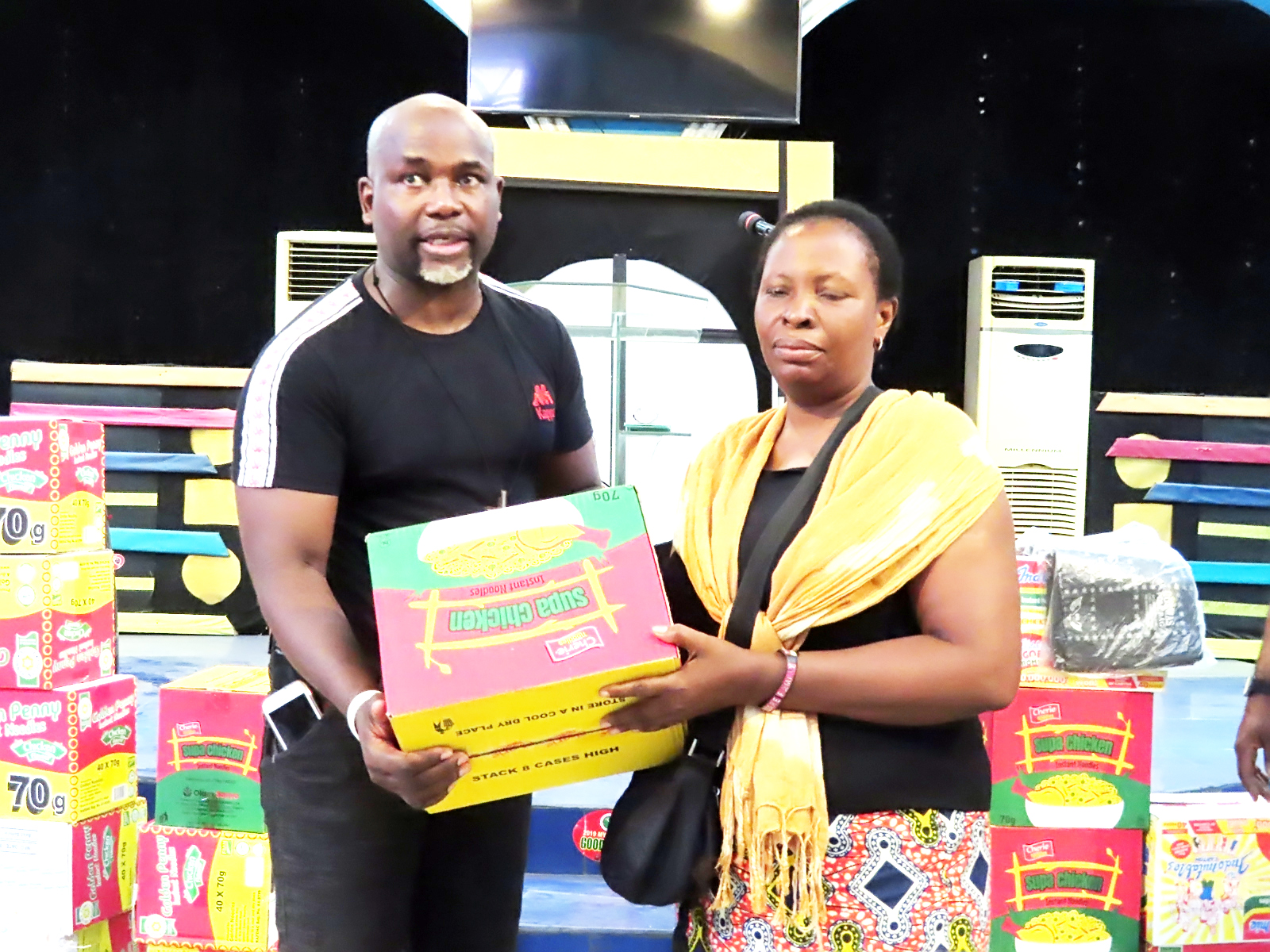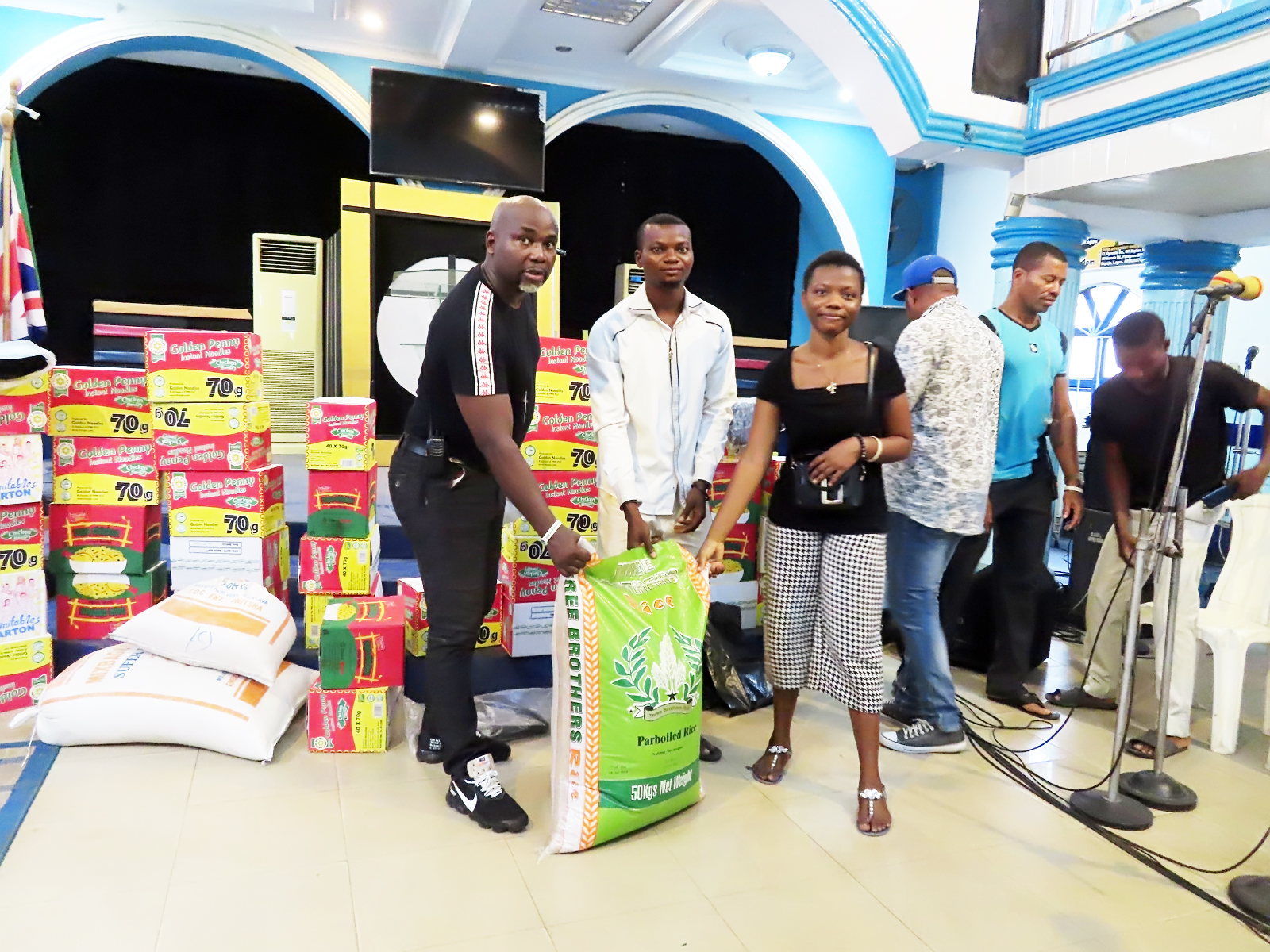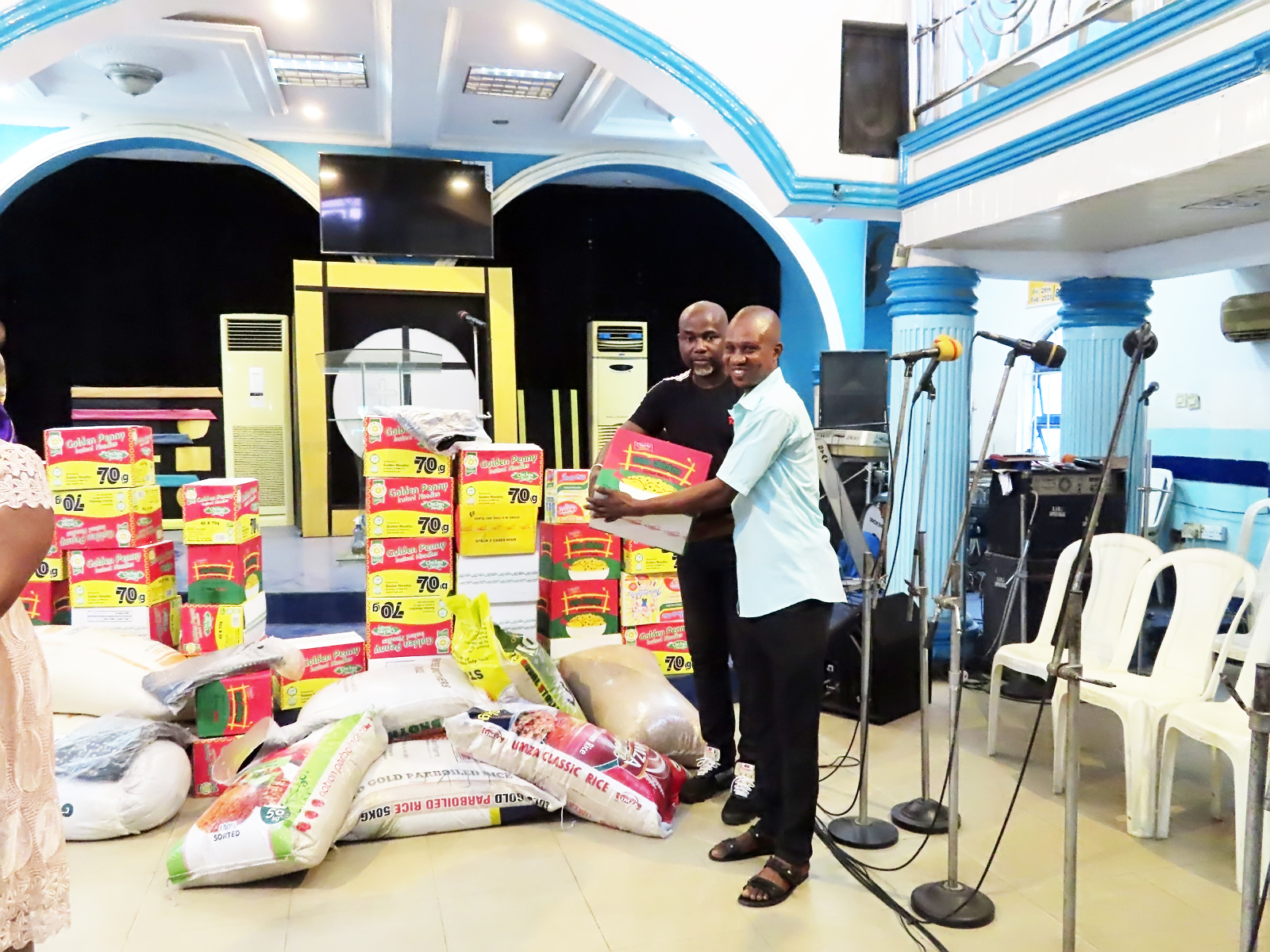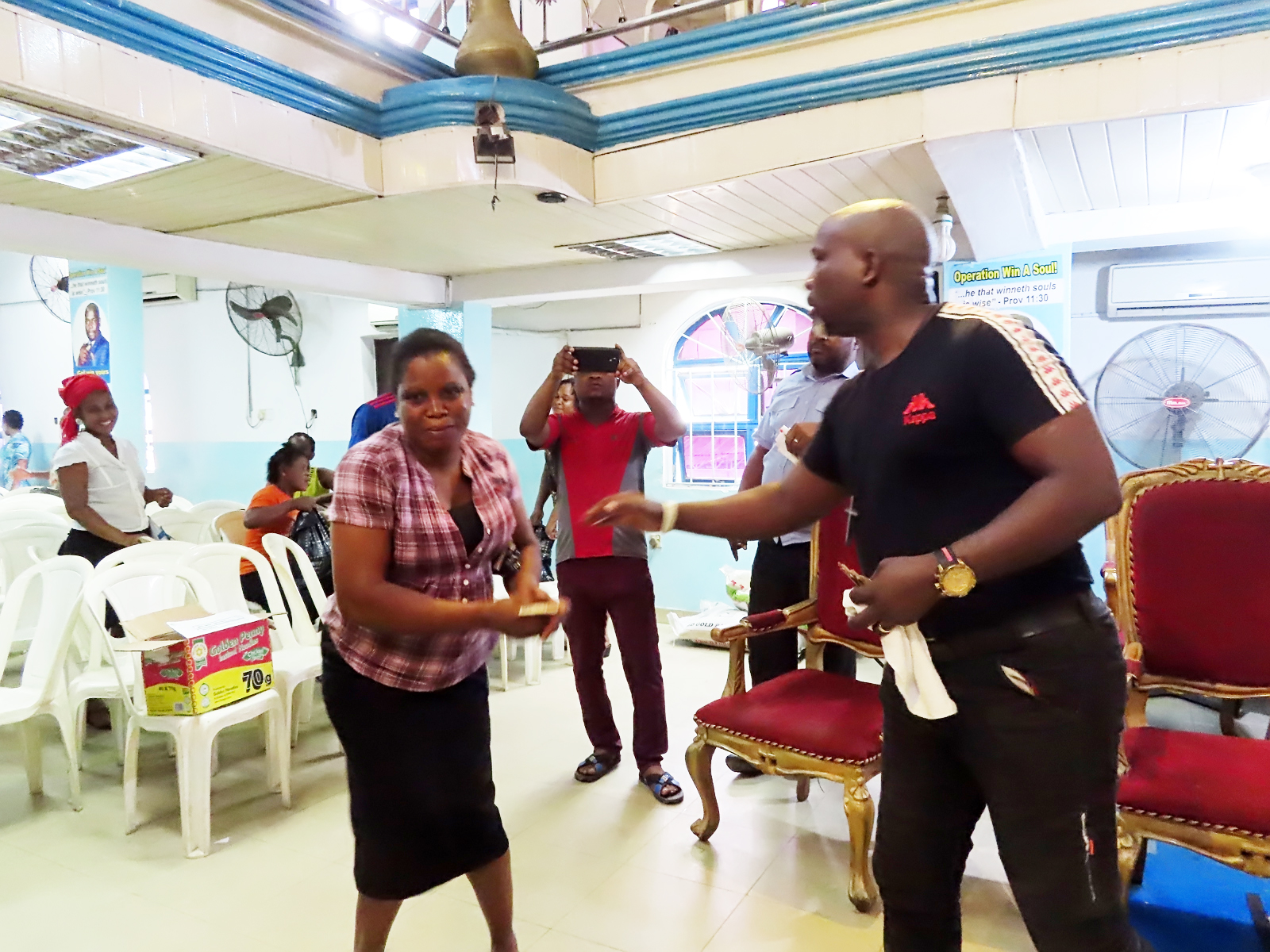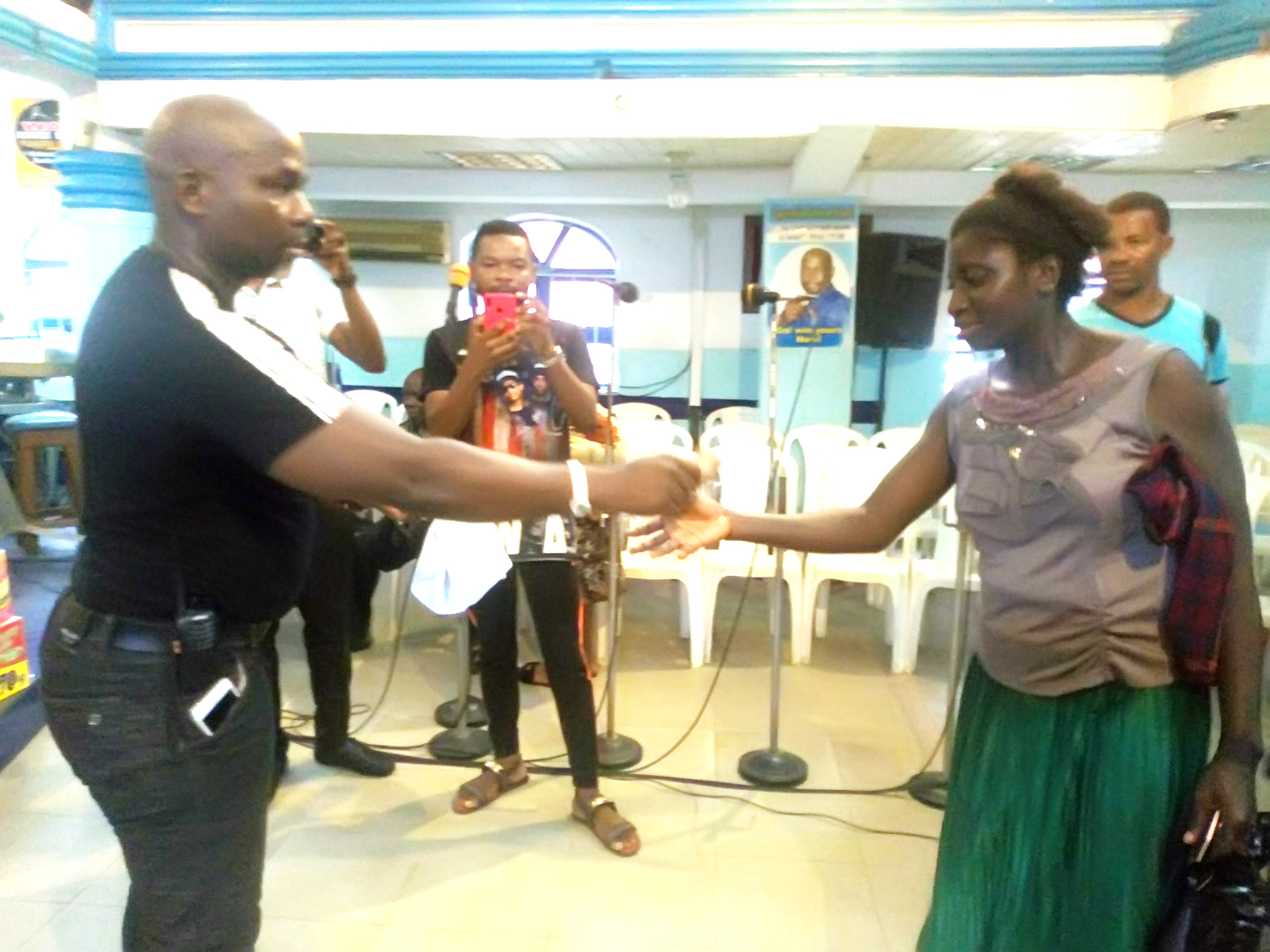 When we moved to Ilupeju Area of Palmgrove In Lagos State. There was no Light in the Area as a result of the absence of a Transformer. The Church presented the case to the relevant quarters and this accelerated the return of the Transformer, the people now have Power Supply. The Church also went as far as building a House and a Gate for the Transformer.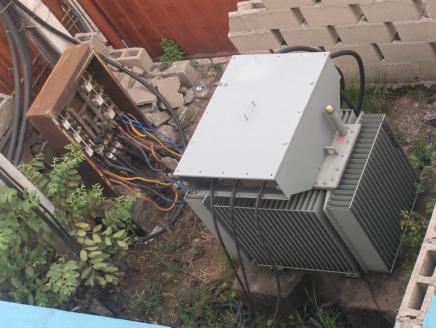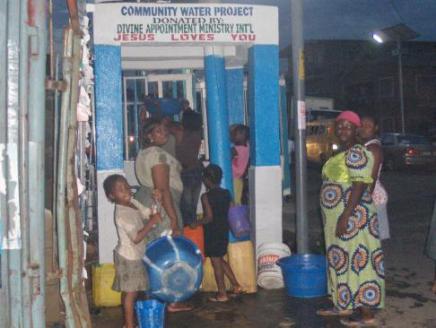 "Water is Life", so goes a saying. Potable water is paramount to sound Health, that is why the Church has also decided to Compliment the Government's effort to provide portable water for the people in the environment, by sinking a bore hole for the Cummunity. Standing Conspicuously along Oyewole Road, is a Four(4) Facet Pipe-Borne Water System that provides water for the people Daily. These and many more are the beginning of Good Things to come. The Church is planning to Sink more Bore-holes in Places where people lack Water. We give God all the Glory.
RELIEF MATERIALS TO CRISIS VICTIMS
The Church Sent relief materials to those affected by the crisis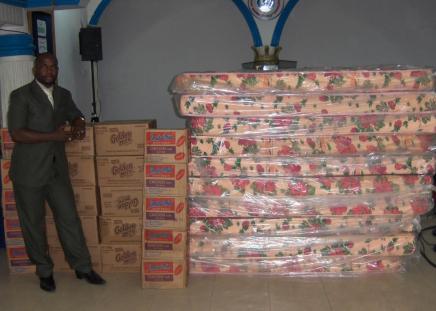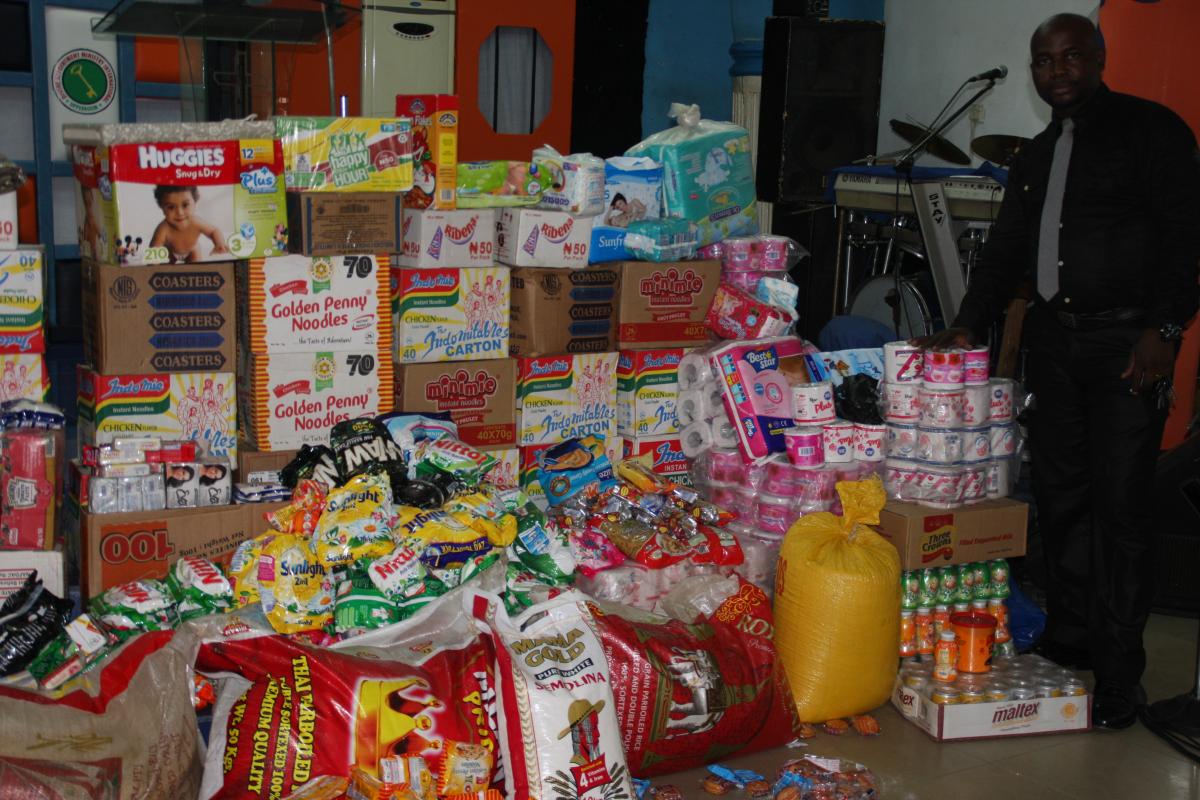 We Partner with LITTLE SAINTS ORPHANAGES, MODUPE COLE SPECIAL HOME and others in contibuting Our Quota to the Welfare of Orphans and other Less-Privileged in the Society.
The Drainage was terribly Blocked before Our Ariival in the Area, but we paid a Cleaning Organisation led by Rev Ben Eragbai(The Jesus Soldier)  – The Senior Pastor/General Overseer of Divine Appointment Ministry International and members of the church and embarked on a selfless Community Cleaning exercise  with the slogan "cleanliness is Next to Godliness" to evacuate the Gutters.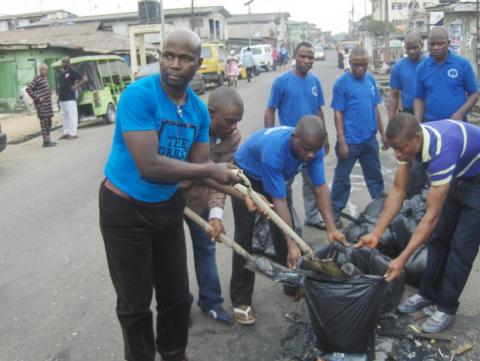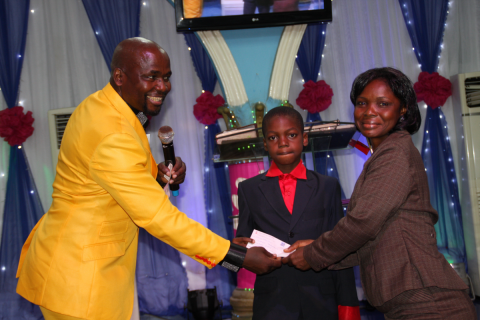 Rev Ben Eragbai  presenting a Scholarship endowment cheque to a widow for the Child's education.
Rev Ben Eragbai presenting a brand new suit to a member who is in need.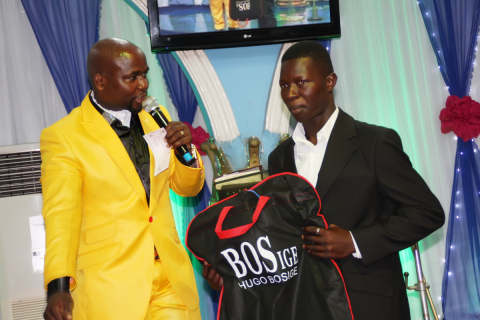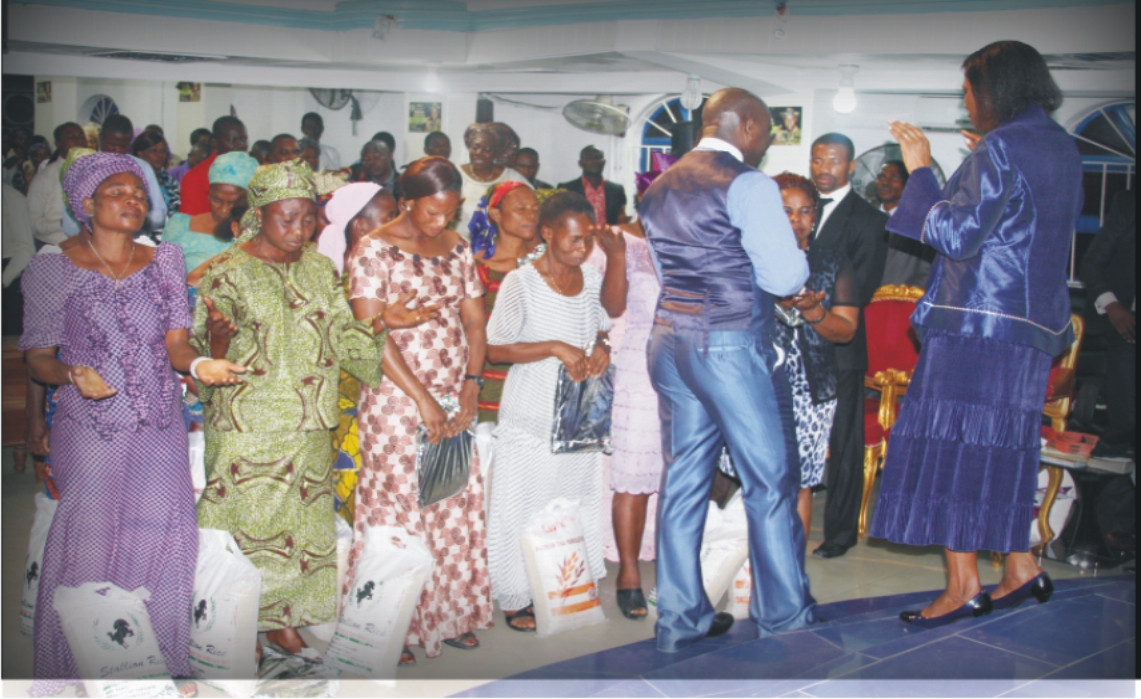 GIVING SUPPORT TO THE WIDOWS & AGED
Rev Ben distributing relief materials and food items to aged and widows in the ministry. what a unique way of reaching out to the people.
A medical personnel examining a patient during the free medical exercise championed by Rev Ben Eragbai. Free glasses and drugs were adminstered during the period of this exercise. A way of giving back to the society.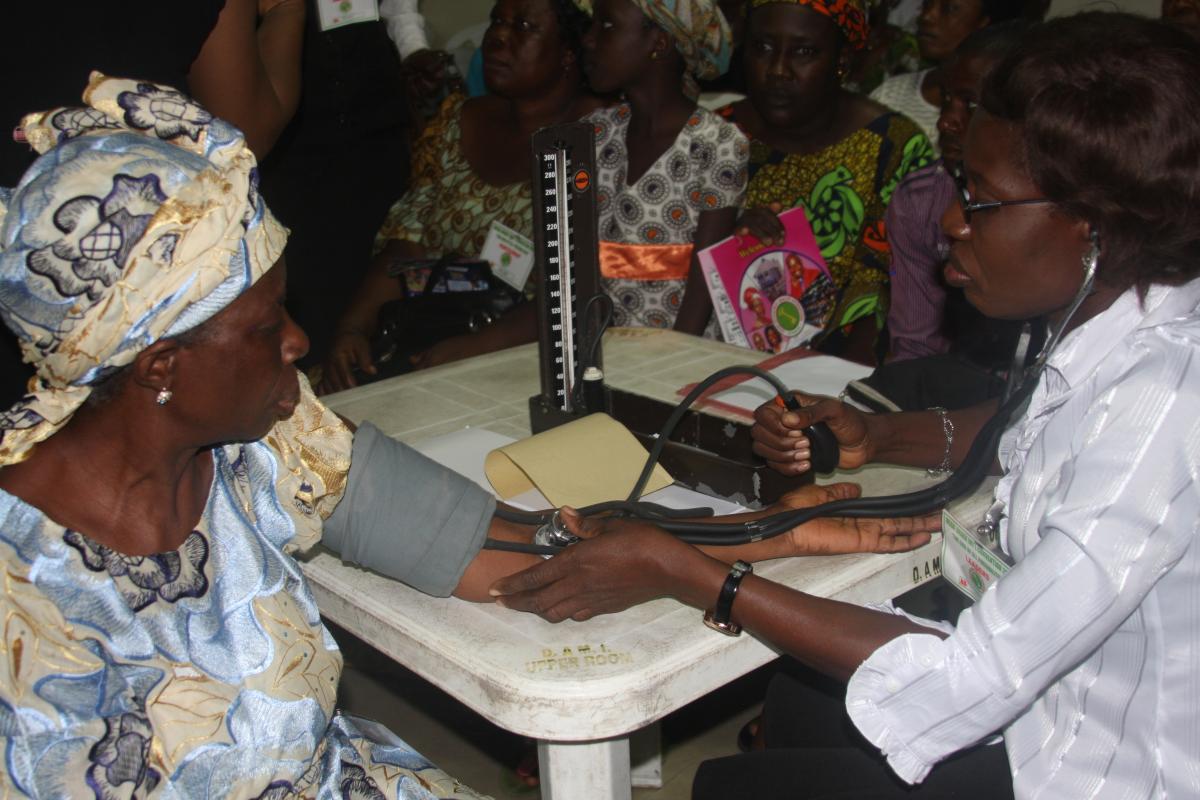 SEE WHAT GOD CAN DO THROUGH YOU